First Response in Emergency Care level 3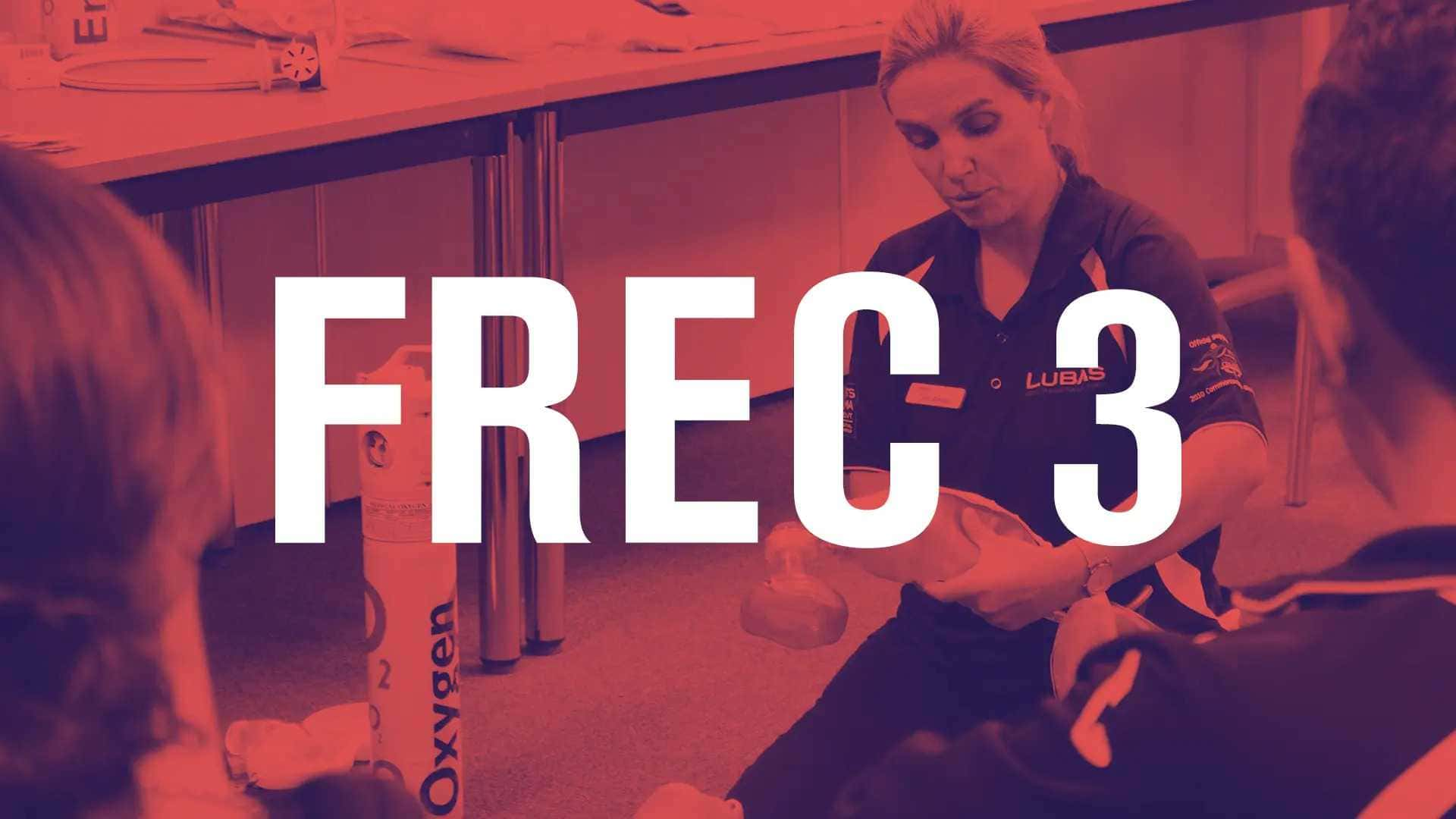 Looking to develop your skills? Or looking for a career in pre-hospital care?
The Lubas FREC level 3 course will provide you with the advanced first aid skills for working in high-risk environments. It can also be used as a doorway to higher level pre-hospital care training.
Who should attend?
• People looking for work in pre-hospital care.
• Individuals working in high risk areas. (Security manager, Doorman, Close protection operative)
• People looking to boost employability.
• Individuals looking to progress to higher level training (including
registration as a Paramedic)
This course will provide you with the first aid skills and the confidence to administer emergancy treatment when necessary.
What are the entry requirements?
All Learners must be at least 17 years old and possess reasonable numeracy and literacy skills. Having existing basic first aid knowledge is highly recommended (e.g. previous attendance on a First Aid at Work, Emergency First Aid at Work or Paediatric First Aid course).
What will I learn?
· Here's a breakdown of the FREC 3 course content:
· Roles and Responsibilities of Pre-Hospital Care Providers
· Patient assessment
· Catastrophic Bleeding
· Airway assessment and management
· Breathing assessment and management
·Circulatory assessment and management
Trauma:
Using various techniques and equipment, you will learn how to manage traumatic emergencies including:
• External bleeding
• Embedded object
• Internal bleeding
• Minor injuries
• Eye injuries
• Burns
• Head injuries
• Spinal injuries
• Pelvic injuries
• Fractures, sprains, strains and dislocations
• Crush injuries
• Closed chest injuries
• Open chest injuries
• Positional asphyxia
Medical conditions:
Using underpinning knowledge gained from the patient assessment lectures, we will help you gain an understanding in the recognition and management of common medical emergencies, Including:
• Anaphylaxis
• Asthma
• Hyperventilation
• Heart Attack
• Angina
• Stroke
• Diabetes
• Seizures
• Meningitis
Environmental:
As well as learning how to deal with common medical and traumatic emergencies, you will be taught how to manage emergencies caused by environmental factors. Such as:
• Hypothermia
• Hyperthermia
• Sun stroke
• Dehydration
• Exhaustion
• Food poisoning
How will I be assessed?
During the course you will undertake practical assessments and multiple-choice question papers.
What qualification will I receive?
Upon completion of this course, you will be awarded the Qualsafe/Lubas
Medical FREC Level 3 Certificate endorsed by the Royal College of Surgeons Edinburgh. While FREC Level 3 certification is valid for 3 years, we strongly recommend refreshing your CPR/AED skills annually.
How can I Progress?
FREC Level 3 qualification will allow you to enroll on FREC Level 4 and begin the pathway to FREC Level 6 which forms the final stage of a paramedic programme.
FREC Level 3 is taught over 35 hours spread over 5 days. You will also be required to complete 118 hours of self-directed learning. Following completion of the course.
How can I achieve my self-directed learning?
You will be expected to complete 118 hours of evidenced self-directed learning.
This can be made up of various elements including:
• Pre-course reading.
• Further reading on topics relevant to the course.
• Working/volunteering in a pre-hospital care role.
• We can provide an opportunity to work as part of our team at a sporting fixture, film set or event to help build up your hours.
We advise that you read the following books before attending the course:
• Ambulance Care Essentials.
• Generic Core Material.
These books will be available for you to borrow during your 5 days with us.
What if I have further questions about the course?
Please don't hesitate to contact one of our team:
Tel: 02921304101
Email: info@lubasmedical.com
Facebook: https://www.facebook.com/Lubasmedical
Twitter: @Lubasmedical
It will be held at the Lubas premisses, Cardiff, Wales.
To book your place now: