Don't Fear First Aid Parents!
If your baby becomes unwell or faces a life threatening emergency, first aid is essential.
The thought of having to give first aid to your child is daunting and scary for any parent - but it really shouldn't be.
A common reason for parents not learning basic first aid is that they don't want to think of their child being seriously ill or in danger. So they pretend (or rather hope) "it" won't happen to them.
With this in mind, here are 3 reasons first aid for parents is so important to learn:
1. It can happen to anyone
At same point in your life, your child or children will become unwell or get injured. It will happen to everyone.
Basic first aid prepares you to look for basic signs of serious or life-threatening injury or illness to your child. Learning first aid doesn't increase your risk of dealing with an emergency!
2. First aid is part of being a parent
As a responsible parent, it's your duty to look after your child to the best of your ability. So taking a few hours to learn simple, but potentially life-saving skills, is just as important as learning to feed your new baby. It's something every parent should do.
3. Basic First Aid is really easy!
Some people fear first aid as they feel they might not understand it. The whole idea of basic first aid is that absolutely anyone can do it.
Children are now even being encouraged to learn the basics in school as it's simple, straightforward and absolutely essential. You can even start off by picking up some basic skills online here to see just how easy it really is.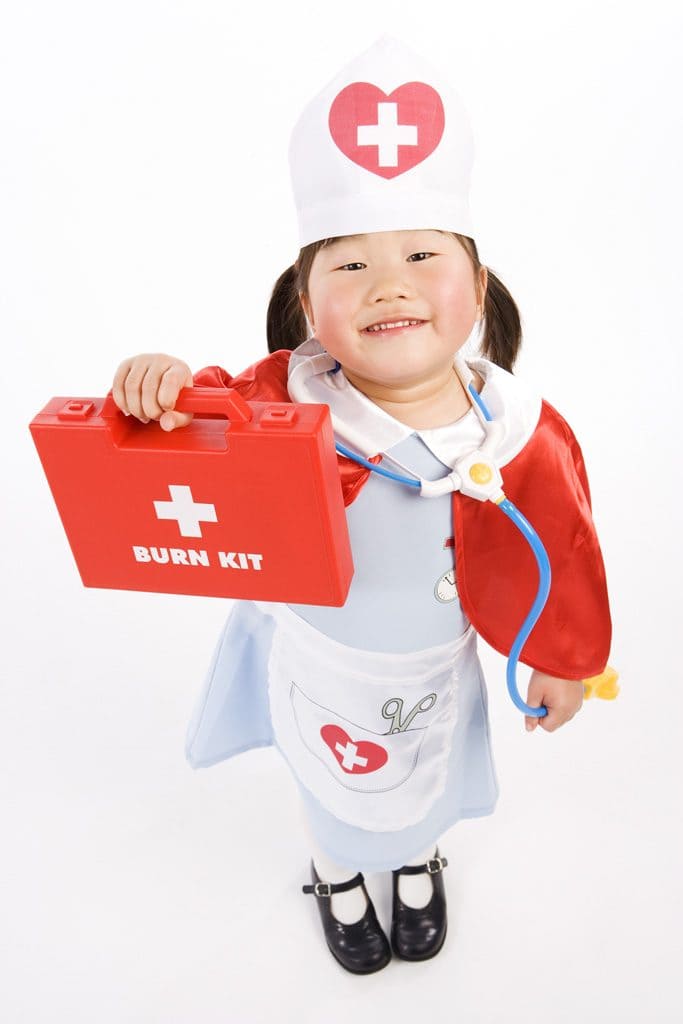 First aid is a vital skill for all parents because it forms part of your parental responsibility. It's easy and accessible to learn the basics, so what are you waiting for?
We cover some of your questions about 'CPR' in one of our blogs from last year , so check it out for more info!