Lubas Medical Training Officer
Lubas is a family run business based in Cardiff. We provide an array of Medical Training, Event & Production Staff and services that suit a range of needs.
We love what we do and are a constantly growing and evolving family of staff. We're always looking to improve and innovate in the way we deliver our services.
We are looking for a new Training Officer to add to our vibrant and ever-growing team. We want applicants who are hungry to learn more and develop both themselves, and the company, and embrace the Lubas Medical culture.
Lubas Medical Training Officer – Job Role and Specification
Role: Training Officer
Salary: Starting rate of £25000 per annum (pro-rata)
Location: Lubas Medical, Pinewood Studio Wales, Cardiff
Hours: 24 hours per week (days will vary and may include some weekends & evenings)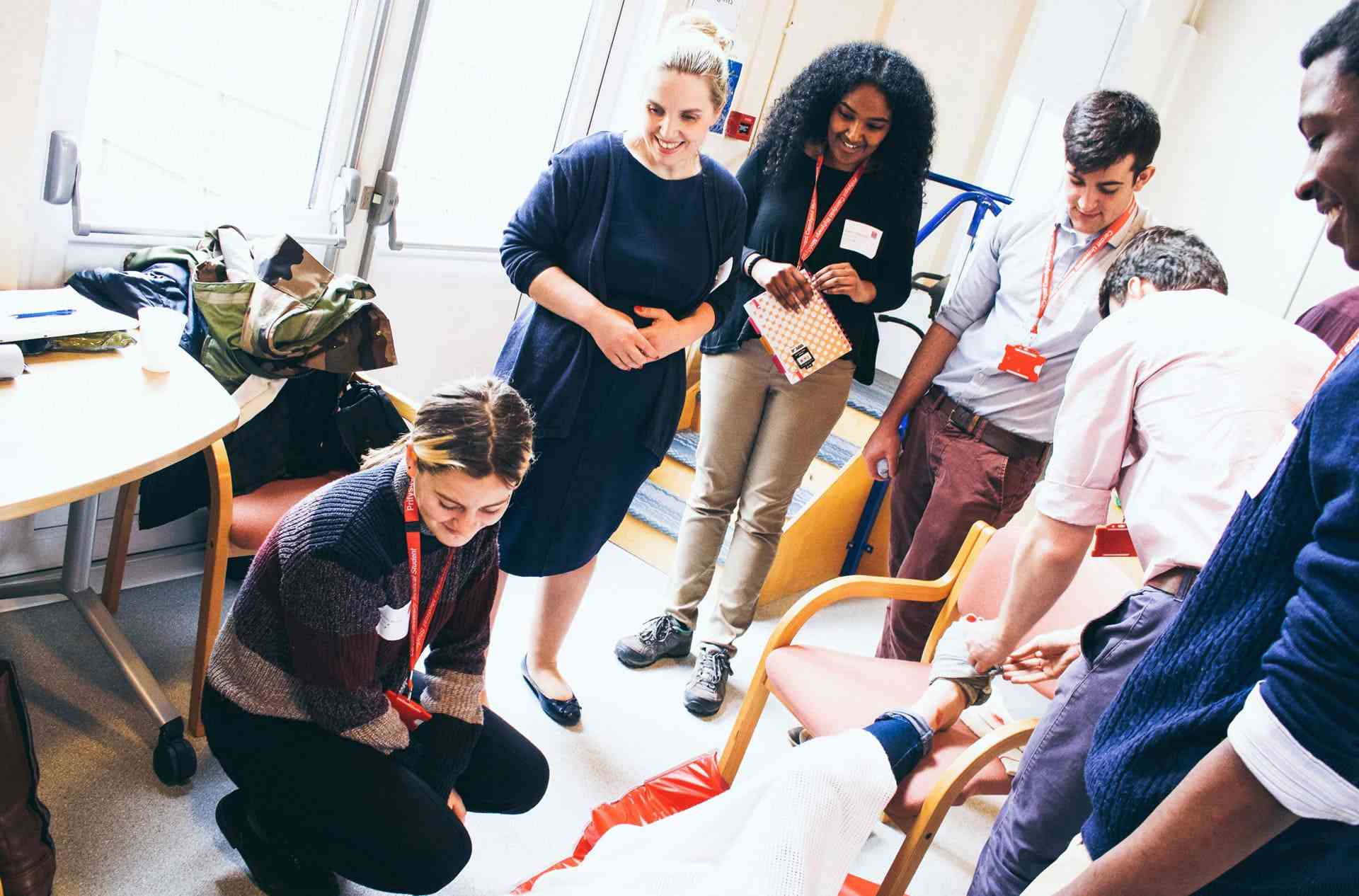 Benefits:
Use of Lubas vehicle during work hours
Auto-enrolment into Lubas Pension Scheme
Additional paid Christmas Holidays (following successful probation)
Free eye care (up to £100)
Healthy eating programme – free fruit


Job Description
The Lubas Medical Training Officer role will primarily consist of teaching a variety of courses from basic level first aid, Basic Life Support, CPR, Automated External Defibrillation and Medical Emergencies in GP surgeries and dental practices.
Training Officers will also teach Lubas Medical First Aid for Sport & Exercise (Level 1 & 2) and Sports Trauma Management courses for healthcare professionals in sport.
We pride ourselves on our unique, effective delivery of training that is evident in all our courses. We have an adaptable, flexible, professional and friendly approach that all our instructors are expected to project while teaching.
Prospective applicants should understand that the Training Officer role requires the following specification:

Essential
Applicants must first be fully prepared to embrace the Lubas Medical culture and maintain and abide by our principles of work.
It is essential that applicants hold a valid Nursing or Paramedic qualification to enable them to teach at the level required.
Applicants must hold a valid UK driver's licence.
Applicants must be adaptable. Different audiences and levels may require different approaches but must still be delivered in our specific style.
We require Training Officers to be personable and approachable – we excel at building long – term relationships with our customers and our Training Officers play a huge part in this.
Travel will be required on most working days. Therefore, Training Officers must be flexible and willing to travel (this may include some international travel).
Overnight stays may also be required for some training courses.
Organisational skills are essential to maintain a high attention to detail – our Training Officers are self- sufficient and plan their own weekly workload.
Applicants must be ambitious and keen to develop their role within Lubas Medical.
We rely on all our staff to look for opportunities to be innovative in the way we deliver our services. This also includes looking for ways of increasing and customising our services to suit each individual customer. Training Officers should always be looking at ways to improve their own skills along with the development of the company
Desirable
Any previous teaching experience would be advantageous
Any teaching qualifications you currently hold would also be desirable.
Additional C1 driving licence and/or blue lights trained
Any additional skills and qualifications that we don't currently have within Lubas Medical.
Evidence of up to date Continual Professional Development
Qualifications in Advanced Life Support
If you are interested in applying for this post, please send your C.V. and covering letter via email to info@lubasmedical.com by the 13th of March.