20 Years of Sports Trauma Management
Paramedic & Lubas Managing Director, Paul Lubas, gives a fascinating insight into the changes in Sports Trauma Management over the past 20 years.
Who are you?
I'm Paul Lubas, founder and Managing Director of Lubas Medical Ltd
What is your background?
In 1982, I joined the ambulance service & became one of the first groups of Paramedics to train in the UK in 1987.
We weren't paid any extra for the additional skills and responsibilities, and although it was very stressful, we had the satisfaction of offering a much greater level of care to our patients. At the time there were no automated external defibrillators in the community and for the first time we were able to shock patients at the scene of their collapse. This, along with our other skills, massively increased our patients chances of survival.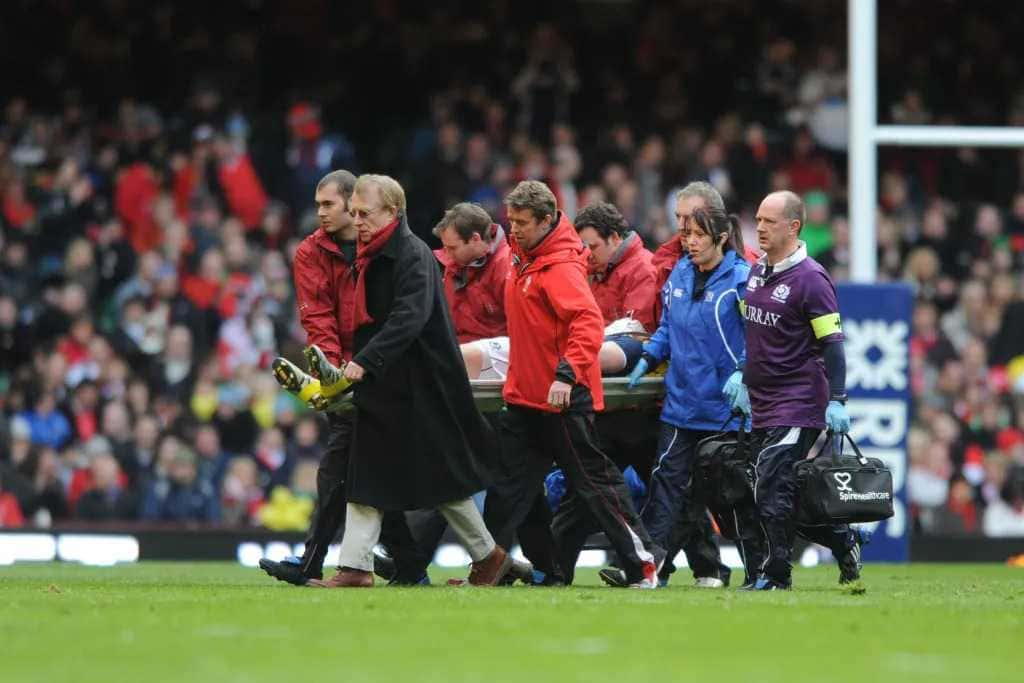 In 1996, I left the ambulance service to work as a Resuscitation Officer in the University Hospital of Wales Trust. I was responsible for training resuscitation skills to all medical staff in the hospital and teaching General Practice & Dental staff in the community.
My Paramedic experience was particularly useful when I also took the role of training the hospital medical response team who were on standby for any major incidents in the area.
After becoming increasingly frustrated with the NHS system of working & treatment of staff, I left to form what is now Lubas Medical in 2000.
How did you get involved in trauma care in sport?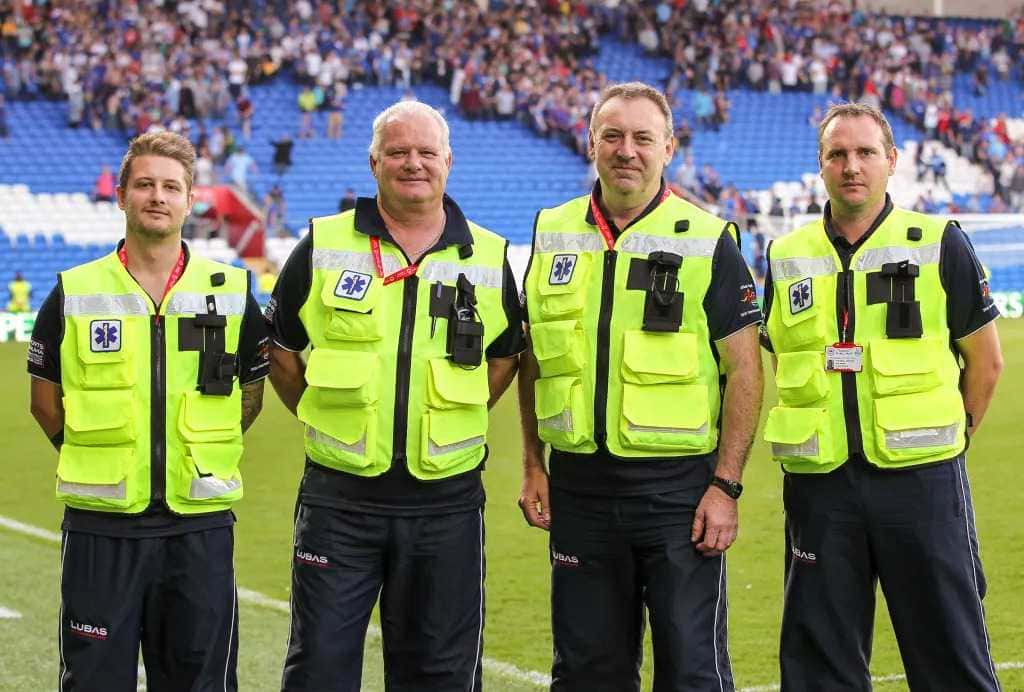 I became an Advanced Life Support instructor and started teaching a range of Advanced Life Support courses provided by the Advanced Life Support Group in Manchester. I was also an author of the 'Prehospital Paediatric Trauma Life Support' course and taught trauma management as part of all these courses.
In 1999, Dr Roger Evans, the Welsh Rugby Union team Doctor, asked a colleague and I to organise pitch-side medical cover for the Rugby World Cup at the Millennium stadium. We were the first medical team at the Millennium stadium and continued to cover all events at the stadium for the next 18 years. We were also asked to provide paramedic cover for the Welsh Football Association & travelled with them on away fixtures.
Why did you create the 'Lubas Sports Trauma Management' course?
I was approached in 1998 by Hywel Griffiths, one of a small group of physiotherapists working in Rugby, who identified the need for trauma management training. They were being asked to respond to traumatic sports incidents without any formal training and little equipment. Members of this group went on to play a key role in the Association of Chartered Physiotherapists in Sports Medicine (now the ACPSEM) and helped develop their professional pathways.
What was the level of care like when you first started?
The level of care was very poor with ground staff & coaches carrying injured players off the field! The medical staff covering most sports were generally poorly trained in trauma management. It was very rare for any club to have defibrillation available unless a Paramedic was present with a manual defibrillator.
I have seen footage of players at International events being carried off the field the wrong way around on stretchers and players with suspected spinal injuries with cervical collars attached upside down.100
What would you say has been the biggest change?
Sports medicine is now a distinct part of the medical profession and medical education has increased dramatically. Sports science has also changed the way players are built and how they train. We vary rarely had to deal with serious injuries in training sessions yet now these injuries are becoming more and more common.
I've been teaching medical staff in sport for 20 years and only now are governing bodies taking notice of the consequences of failing to protect and care for sports professionals. The management of concussion in particular has improved greatly and defibrillators are being encouraged pitch-side. Unfortunately major changes are still often only made following tragic events.
Even with the continued training and knowledge of sports injuries, poor management of players can still be seen at major events.
Why do you think Sports Trauma Management training is important?
Ongoing training & professional development is essential in any area of medicine - Sports Trauma Management is no different. Medical staff at clubs are expected to manage serious and sometimes life-threatening injuries under very stressful situations. The only way to prepare for this is to maintain up to date skills and practice as a team.
I encourage medical staff to train as many people in a club as possible to be able to respond to an incident and support the medical staff managing it.
We have numerous reports over many years from students attending our training who have successfully used the skills they have been taught. We therefore know that our Sports Trauma Management course is effective in teaching the core skills needed to manage traumatic sports injuries.
Has technology changed since you started working pitch side? Has this influenced your role?
The main development over the last 20 years is the availability of Automated External Defibrillation at events. Many young people have sadly died from congenital heart defects during sport. They would now stand a greater chance of survival due to the availability of automated defibrillators.
Before these devices were developed, the player was taken to hospital for defibrillation in the A&E dept. The survival from cardiac arrest reduces by up to 10% for every minute that is lost and therefore it was very rare for a player to be revived. We now have more cardiac screening and even tiny implantable defibrillators that are permanently sited in some players' chests that shock automatically if needed.
The equipment used for the removal of players from the field has developed including the new Ferno scoop stretcher (although this is actually based on the same metal scoop-stretcher we used in 1982). All the kit we use to treat and remove players from the field of play is based on designs used for the management of trauma by the ambulance service.
What do you see in the future for Sports Trauma Management?
With the continued development of sports science, the players will continue to get stronger and faster, this increases the force when they collide and therefore the incidence of serious injury will only increase. Governing bodies need to ensure they give the correct safety guidance to anyone participating in their sport and provide the resources to ensure the medical staff maintain their skills.
We will continue to provide our courses and will use new technology including online resources to help in the education process.
Funniest memory covering a sporting event?
One memorable moment was during a warm-up session with the Welsh football team when I was helping to return balls for the players. Robbie Savage kicked the ball towards me and as I went to return the ball, my leg flew straight into the air and I landed winded, flat on my back. I can remember seeing John Hartson stood over me asking if I was alright, very embarrassing for the Paramedic there to look after the players!